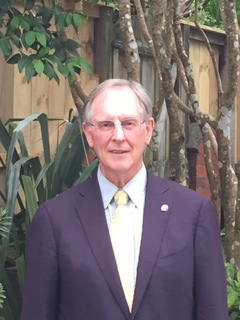 Visitors to Japan for the 2019 Rugby World Cup are in for a special few weeks. It will be the first time that the RWC has been hosted in Asia. Following the strong performance of the Brave Blossoms at the 2015 RWC in London, there will high expectations of the Japan national team. At the same time, Japanese rugby fans are among the most friendly and welcoming in the world.
In keeping with Japanese hospitality, there will be a great atmosphere at the games with good play by visiting teams genuinely appreciated and visiting fans made to feel genuinely welcome.Outside the rugby, the main urban centres feature some of the most breathtaking modern architecture in the world, often sitting alongside peaceful open areas and wonderful historic buildings reflective of different era.
The variety of retail outlets and range of merchandise available is almost unlimited from no brand items for every day wear to exclusive brand fashion products with prices set to match. Service is taken to an art form in Japan – with customers welcomed on arrival and thanked on departure irrespective of whether they have purchased anything or not.
If you are a foodie, Japan is definitely the country to visit. Reflecting a culture that emphasises quality, simplicity, and presentation, the cuisine follows suit.Sushi, sashimi, tonkatsu, and tempura are all signature Japanese dishes, but restaurants catering for all international tastes are easily found, and Japan has the highest number of Michelin three star restaurants number in the world.
Getting around is straight forward. Japan is renown for its efficient high speed long haul air, road and rail connections. Within the cities, the subway and other public transport systems all work well.
For golfers, the courses in Japan are a special treat – often with well appointed club houses, tree-lined fairways and beautifully maintained greens offering a complete change of pace from the bustle of the cities. Most courses have electric carts and caddies. A typical round begins with a morning coffee on arrival, first nine holes, lunch, second nine holes, a Japanese bath and a snack before departure providing good time for socialising and relaxation.
Ian Kennedy, former New Zealand Ambassador to Japan
Message from Jim Fletcher, General Manager Haruna no Mori Country Club
Dear Rugby World Cup and Golfing Friends,
Japan is fast becoming one of the World's Great Golf Destination with it's huge selection of world standard championship golf courses designed by many of the world's renowned golf architects.Don't miss the opportunity to combine into your itinerary a round of golf or two on some of these great courses during your visit to Japan for the Rugby World Cup.
We look forward to welcome you to many of these hidden gems of courses with open arms, and provide you a golfing experience of a life time the "Japanese Way".
See you soon!
Jim Fletcher, General Manager
Haruna no Mori Country Club